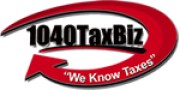 1040TaxBiz has developed a new line of Virtual Tax Services geared towards helping entrepreneurs and small business owners with making more money and lowering costs.
Indianapolis, Indiana, July 30, 2015 (Newswire.com) - 1040TaxBiz has recently unveiled its Virtual Tax Preparer kiosk system geared towards entrepreneurs in the financial and retail industries. This system is a state-of-the-art tax business in a box that is a great add-on to any individual or company that benefits from IRS income tax refund checks. In the past, if a person wanted to offer tax preparation services, that individual would have to attend tax classes, become certified and register with the IRS before even opening a tax business. This is a time-consuming process that discourages many. 1040TaxBiz has broken through those barriers. This system will be on display through the summer and fall 2015 at venues in Indianapolis, Chicago and San Francisco. All are invited to see first-hand how this new technology works.
Top 5 Industries that Benefit from Tax Prep Services
"This program saves the Tax office thousands of dollars in labor costs, and startup time. The IRS's changing requirement has continued to require higher levels of training and professional standards."

Harold Warden, Chief operating officer 1040taxbiz
#5: Car Dealership
#4: Grocery Store
#3: Retail Store
#2: Check Cashing Outlet
#1: Tax Preparers, Tax Preparation Office
What is a Virtual Tax Preparer
There are many industries that benefit from providing tax services. The consumer benefits with lower preparation cost and a national standard for ethics, training and personal safe guards. The main problem is the economic for starting a tax business make the whole idea unappealing for a new startup. 1040TaxBiz has developed a system that creates solutions for all these problems. If a person wants to offer tax services, it is no longer necessary to spend years learning about taxes, become a registered preparer with the IRS as a tax preparer. How is this possible? Clients who want to have their taxes prepared and filed sit in front of an teleconference system. They interact directly with a qualified professional tax preparer. Documents are scanned. Dialog takes place between the tax preparer and client through telepresence cameras system. The tax professional prepares and files the taxes from their headquarters in Indianapolis IN. No personal Information is stored at the retail location. This eliminates the liability of a store owner for keeping those records. The professional tax preparer is the one with the education, experience,tools and IRS registration. This virtual system is a new business opportunity for those want to offer tax services, but do not want to go through the process of becoming a registered tax preparer.
Who is 1040TaxBiz
Lee's Tax City LLC, its parent company, was founded in Indianapolis, Indiana, in 1994. Its chairman, Gloria Harris, started preparing income tax returns in their small lobby. In the first year, she did over 500 returns! Over the next 20 years they have processed tens of thousands of tax returns. 1040TaxBiz offers a scalable, repeatable process that its affiliates benefit from. With hundreds of affiliates across the nation, 1040TaxBiz is a national leader in establishing business opportunities in the tax preparation and electronic filing industry.
For more information, contact 1040TaxBiz at:
Telephone: 888-297-4066
Website: https://www.1040taxbiz.com/
Share: