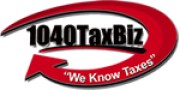 1040TaxBiz will be at the October 2015 Annual Conference for FiSCA in San Francisco.
Indianapolis, Indiana, August 24, 2015 (Newswire.com) - Organized by: FiSCA - Financial Service Centers of America, INC
Schedule:
Friday, October 9, 2015: 7:00am - 10:00pm (Registration, Presentations, Programs, Seminars, Reception)
Saturday, October 10, 2015: 7:00am - 8:00pm (Registration, Exhibits, Workshops)
Sunday, October 11, 2015: 7:00am - 12:00pm (Registration, Exhibits)
This year's Conference theme is "Join the Conversation" and is our invitation to all to engage in a broad dialogue on the latest topics and issues impacting the industry.

Edward P. D'Alessio, Executive Director
Location:
San Francisco Marriott Marquis
780 Mission St
San Francisco, CA 94103
The 27th Annual FiSCA Conference and Expo will be held October 9-11, 2015, at the San Francisco Marriott Marquis located on the northeast side of San Francisco, CA, near the corner of 4th St and Market St. FiSCA is a national trade organization of members that provide financial services, such as check cashing, payroll services, money transfers, short-term loans and electronic bill payments. According to FiSCA Executive Director, Edward P. D'Alessio, the conference theme is "Join the Conversation" to encourage dialogue related to issues and topics that affect the financial services industry. This year's program features "cutting edge workshops, engaging seminars and robust general sessions designed to inform, educate and entertain attendees."
1040TaxBiz will have a booth at this event. It offers services that help people start or grow a tax preparation business. 1040TaxBiz has several core services. Traditional Tax Office Setup helps an individual with everything needed to start a tax preparation business. The In-Store Tax Kiosk system helps grow the tax business by offering marketing and exposure through a within a national retail store with a lot of foot traffic. The Virtual Tax Preparer system offers an opportunity for certain businesses to make money from a value added service. An income tax preparation kiosk is placed in a location that already has a steady flow of customers. These customers have the ability to have their taxes prepared and filed through a live video conference with an experienced tax professional. The Instant Cash Advance option allows a tax prep customer to get a cash advance up to $1000 on the IRS tax refund checks within 24 - 48 hours.
Air & Ground Transportation:
San Francisco International Airport is located about 13 miles due south of the hotel. Various forms of transportation are available, but the hotel does not provide shuttle service to or from the airport. Several car rental and taxi companies are available to assist with transportation from the airport to the hotel.
The Embarcadero BART station, located at 298 Market St, is less than a mile from the hotel. The BART train runs along Market St and passes right by the hotel.
The Amtrak Station SFC in San Francisco is located about 0.5 miles from the Embarcadero BART station near the corner of Folsom St and Beale St.
For more information, you can talk to 1040TaxBiz at:
1040TaxBiz
5901 E 38th St
Indianapolis, IN 46218
Phone: 1-317-543-5570
https://www.1040taxbiz.com/
Share: