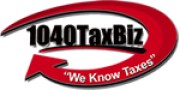 If you own or manage a business in the alternative finance industry, this product is for you.
Indianapolis, Indiana, August 6, 2015 (Newswire.com) - Because of the nature of check cashing services, they perform better in a bad economy and worse in a good economy. As people lose their jobs and banks make it more difficult and more expensive to have and maintain accounts, many choose alternative methods to cash checks and pay bills. This industry generates over $11 billion a year in revenue.
Since 2012, the US unemployment rate has been steadily dropping from over 8% to where it is now at just over 5%. Meanwhile, because of longer term trends, the number of alternative forms of banking have significantly increased. The number of check cashing outlets increased from about 10,000 outlets in 2000 to about 15,000 in 2015. Also, Walmart and many other corporations have been offering alternative financial services for some time now. The current trend for the alternative financing industry is that the growth of the number of companies offering these services is growing faster than the demand to use these services.
1040TaxBiz has developed a new product that helps the alternative banking industry. This Virtual Tax Preparer system offers a value added service to any business that cashes checks. Briefly, this is how it works. An existing customer uses the tax kiosk center located in one small corner of the lobby to have their taxes prepared remotely by a qualified tax preparation specialist. If this customer is supposed to receive a tax refund, that check is sent directly to them. Upon receipt, the customer cashes the US Treasury check at the check cashing store. The store gets paid twice: once for offering the tax preparation service and once for cashing the check. With this system, the store can offer tax services without having any tax preparation experience. In today's business climate, this product offered by 1040TaxBiz offers many financial institutions a competitive advantage.
Contact 1040TaxBiz today to see how this new technology can help you.
Phone: 888-297-4066
Share: