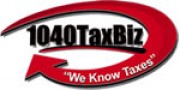 1040TaxBiz works with affiliates to open and market tax preparation services throughout the United States.
Indianapolis, Indiana, November 5, 2015 (Newswire.com) - 1040TaxBiz has a number of marketing ideas for income tax preparation services. Tax preparation services are in very high demand for a short period of time. According to the IRS, just over 50% file by mid March, about 25% file between early and mid April, and about 7% file for a six-month extension. The following are 7 ways to market and promote a tax business.
1) Branding
Branding is related to defining, positioning, and delivering tax preparation services through increased customer loyalty, consumer confidence, and positive emotional connections. Branding defines a product or service and how it is different from others. Do not be like everyone else. It is much easier to be successful as a big fish in a small pond than an average fish in a big pond. Identify personal and professional strengths, such as belonging to a specific non-profit organization that helps support military veterans. Use personal and professional knowledge and contacts to position a message toward tax preparation for military veterans.
2) Financial Plan
Before a significant amount of money and time are spent, it is necessary to have a financial or business plan in place. What resources are needed? How much does it cost? A financial plan is a road map for managing the resources required (ex: office space, employees, office supplies, etc) and the money required to fund that project. How much money is required to open the doors? What are the marketing and labor costs? How long before it is expected to make a profit? A financial plan can answer these questions and more.​
3) Visual Design
The visual design elements of a business include: company logo, website, business cards, flyers, etc. There should be a consistent look and feel with all these marketing items being developed. The most important visual component of a business is the logo. A great logo identifies the color scheme, services provided, and target customer.
4) Most Important Marketing Tools
​The four most important marketing tools for a tax business are: business card, email, website, and telephone. The business card is small enough to fit in a wallet or purse. People will hold onto a business card longer than any other physical marketing materials. The business card should have basic easy-to-read contact name, list of services, and contact information (email, phone, website).
A website should be easy to navigate, full of information related to services provided, and easy to find critical information (email, phone, address, description of services provided, and prices).
Customers usually communicate through email or telephone. Company emails should contain a footer with contact information, including phone, contact name, contact position, and website. There should be a reasonable and predictable response time to reply to incoming emails. A branded professional email like john.jones@mycompany.com is better than one like buttercup123@aol.com.
The company should have reliable telephone service, and employees should pick up an incoming call within 3 rings. Automated messages should be short, friendly and helpful. Phone messages should be returned within a reasonable amount of time.
5) Marketing Software Tools for Tax Prepararers
​There is much more to tax preparation than having the best tax preparation software. Tax preparers need to have marketing software tools available that can:​ Store customer contact information​; Communicate effectively with clients​; Develop, submit, and track tax information​; Create flyers, presentations, and documents​; and Design, develop and manipulate images, sounds and videos​. Either the business owner, an employee, or a third-party contractor will use these software tools to design, develop and manage marketing campaigns.
6) Market Niche Visibility
Market niche visibility is about placing a business in front of potential customers. In the branding section above, a target market is identified. In the Visual Design section, marketing materials have been developed. Now it is time to place those marketing materials in front of the target market or audience. Identify where the target market congregates. What do they read, watch or listen to? Where do they go? Where do they live? Use ads, flyers, billboards, pay-per-click, magazine articles, social media, etc to place information about the business in front of them. With any marketing strategy, it is necessary to identify its cost, how many people saw it, how many people responded, and how many people used the services promoted.
7) Word of Mouth - Your Best Marketing Tool
Word of mouth or friends telling friends always has and always will be the best long-term strategy for steady and reliable customer growth. Advertising, pay-per-click, social media, websites, etc, can help find new customers. If reliable income is the desired outcome, however, customer loyalty is the secret weapon. A successful business is focused on two things:

1) Solve current customer's problems in a way that they want to come back.
2) Make it easy and provide incentives for current customers to refer their friends and family.
There are a number of ways to accomplish these two goals, such as providing great customer service and offering referral fees to current customers. The focus should not be on price. It should be on value. Why should someone refer a friend -- Because the whole experience was easy and satisfying. Were the tax returns submitted accurately with the best legal tax refund possible? Was the experience friendly and engaging? If a customer made an appointment, was the tax preparer ready at that allotted time? The best and worst marketing tools are existing clients. If they like the company, they will help it grow through word-of-mouth referrals. If they do not like the business, they will refer their friends and relatives to the competition.
If these things are done properly, there will be enough clients to operate a tax preparation business.
Find out how to start a tax preparation business with 1040TaxBiz.
Share: