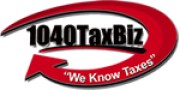 1040taxbiz offers a new program where "Sweat Equity" is good as cash for launching a new business. To allow those in the low income market to be able to start their own business, 1040taxbiz has introduce its " Entrepreneurs program"
Indianapolis, Indiana, August 1, 2015 (Newswire.com) - Given how much capital it takes to start a business, and how much risk is involved, it is hardly surprising that many asset-poor individuals have shied away from entrepreneurship. However, at a time when so many newly created jobs offer low wages and limited opportunity for economic mobility, it is time for policymakers, economic development officials and workforce development professionals to embrace entrepreneurship as one route for low-income individuals to achieve economic self-sufficiency.
This is the point where 1040taxbiz comes in, the company helps individual with low income, start their own business makes sales and competes with the big fish in the business world. The company has introduce a program that does most of the work for them as they have developed a program where they offer opportunity for someone with very little experience can start their own business. The program is intended to help individual understand the market opportunities and to use their hard work to lunch their own business.
"Investing time and hard work into proper planning, and 1040TaxBiz program allow people to turn dreams into reality. We help people start their own businesses"

Harold Warden, vp Operations 1040taxbiz
1040TaxBiz program is tailored to individuals with little or no capital to start a business and very little business training, but they have a strong entrepreneur spirit. Operating a small business is not just about working for yourself or working from home, it's also about having the necessary management skills, industry expertise, technical skills, finance and of course a long-term vision to grow and succeed and this is where 1040TaxBiz "Biz in a Box" comes in handy.
1040taxbiz gives individuals all the benefits of a tax franchise business model without the franchise fees or long term investment. They try to make it very affordable for working people looking to start their own business with "Sweat equity". 1040taxbiz sees contribution to a project or enterprise in the form of effort and toil has great value. the result of hard work by the owner. It is the preferred mode of building equity for cash-strapped entrepreneurs in their start-up ventures, since they may be unable to contribute much financial capital to their enterprise.
1040TaxBiz program enables the individuals to establish their business goals, its helps them to become their own boss, thus managing their own time and meeting their financial needs for them and their families, the program offers state-of-the-art traditional tax office support, virtual tax services, and locations within one the nations largest retailers.
Share: